Information about events will be posted here.
Recordings of older events
New studies in tourism: Interaction between business life and education systems
Education morning of tourism, 9 May 2023
Professionalism and quality in tourism in Reykjanes
Hjómahöllin, Reykjanesbær, 17 April 2023
Increased staff skills - a treasure in tourism in the West
Hjálmaklettur, Borgarnes, March 8, 2023
Do you want to succeed in social media marketing?
Tourism education morning, 1 December 2022
Good to know: Disclosure, security and liability
Education morning of tourism, 12 October 2022
Good service: What does it take?
Education morning of tourism, 25 May 2022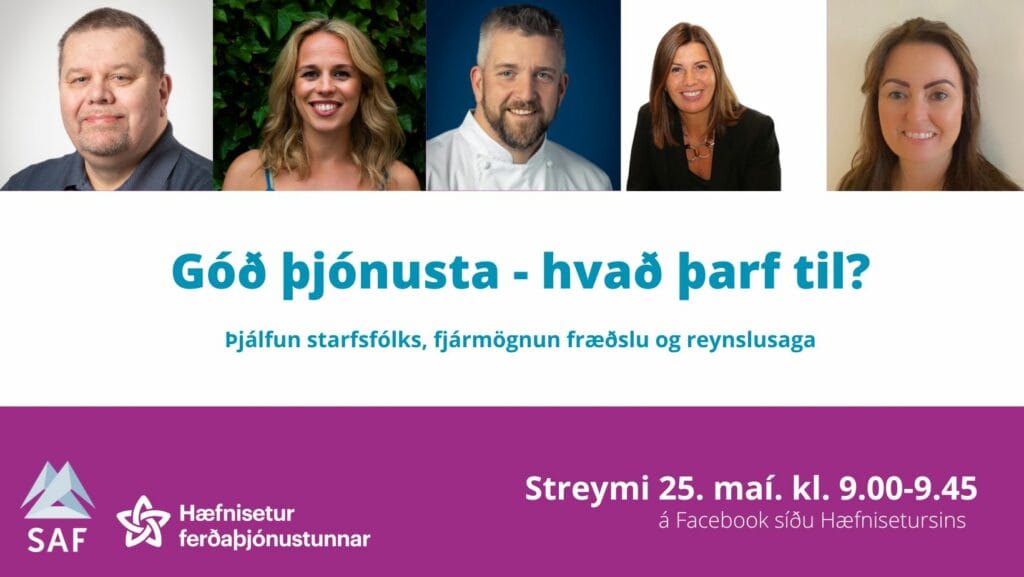 Foreign staff in tourism: Recruitment process and multiculturalism
The education morning of tourism, March 1, 2022
Tourism education morning, November 18, 2021
Resilience and well-being in the workplace: Motivation, experiences and good advice
Education morning of tourism, 21 October 2021